Building a sustainable company…
At Infinity Retail Services, our commitment to operating an ethical, responsible and successful business is reinforced by our sustainability initiative. This commitment to our clients, ourselves and future generations fuels our passion to help successfully transform our industry.
Our sustainability model is used to evaluate social, community, environmental and economic metrics to measure our business impact and ethically balance profitability in light of our responsibility to environmental integrity, social justice and community well-being.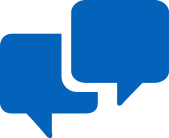 Social
We believe in establishing and maintaining a culture where employees feel that they contribute not only to the bottom line, but to future generations and society now and into the future.
The deep roots of social investment are securely attached by employee pride—pride to keep American industry in America and to help grow it responsibly.
Our employees are proud to work for Infinity Retail Services, and we're determined to keep it that way.

Community
Demonstrating the important working relationship between the global markets and the local community is important to us.  While our end products are designed to enable our customers to compete in the global marketplace, our strategy is to harness our local economy.
Our business model supports this essential initiative.  We continue to source raw materials, components and services at a local level, and we are committed to ensuring the vitality of our community through responsible practices and forward thinking action.
It is our deep belief that community investments are the DNA of all American companies that believe in a long lasting, prosperous nation.

Environmental
-150 foot tall Endurance wind turbine that supplies up to 120,000 kWh annually
-Automated storage and retrieval system designed to reduce material waste and loss
-Motion sensing lights throughout the 60,000 square foot facility
-100% LED exterior lighting
-Pursuit of upstream and downstream lean manufacturing
-Two Sunmodule Plus photovoltaic panel arrays representing 50kW
-Chipmunk Bio-Mass Boiler fueled by manufacturing bi-product heats the facility at a rate of 600K BTU/hour
Our 50kW Endurance wind turbine and 50kW Sunmodule Plus PV arrays combine to offset more than 80 metric tons of CO2e annually.

Economics
Providing our clients with a competitive edge through local sourcing & lean production practices:
Local partnerships contribute to the functional design and quality that is tangible during the entire project cycle
Responsible material selection in a controlled environment that aligns with mutual standards of our partners and our clients
Speed to market coupled with unparalleled customer service is afforded through our state of the art technology and local long-lasting partnerships
Monetization of end product ROI based on multiple product variations in practice with every project